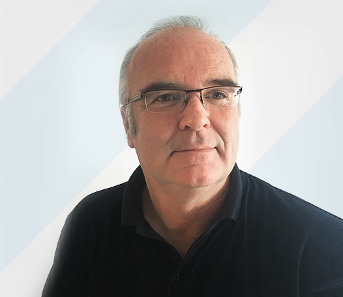 NHS Test and Trace App
From Thursday 24th September, the Government has made it a requirement that every club/venue signs up to the NHS Test and Trace app. Below is a link to The FA statement setting out what needs to be completed
https://link.service.thefa.com/u/gm.php?prm=init5HEi5W_799214872_570151_16717
At the end of The FA statement are links informing you how to sign up. Please read this carefully and action immediately as we understand this is a legal requirement and there are likely to be substantial fines imposed for those venues/clubs not complying.
STATEMENT FROM THE BOARD – COVID-19 UPDATE – 27/10/2020
All of Nottinghamshire moving into Tier 3
In light of the further announcement by the Government & local authority yesterday that from 0.01am on Friday 30th October 2020, all of Nottinghamshire will be placed into Tier 3, the 'very high' Covid alert level, the YEL Board has reconsidered its decision made on Monday to suspend the competitive leagues.
The original decision was based on the fact that around 50% of our teams would remain in Tier 1 or 2 and 50% moving into Tier 3. Almost every division at every age group was affected with at least two conflicting tier teams within them. We had genuine concerns that parents/players may not be comfortable about players/teams crossing from one Tier to another. This could have created pressure to play from individuals who put winning games/points ahead of people's concerns/well-being. It was felt it would make sense to remove this 'temptation' as it should be a much easier decision to withdraw from a friendly than a league game. We believed it would also mean some teams almost finishing their league matches whilst others had three or more still to play which would have created additional work around the start of the Spring season.
Now that the whole of Nottinghamshire now going into Tier 3, we have revisited the figures. Now, over 80% of teams will be in the same level. In light of this we feel it is sensible to reverse Monday's decision and continue with the competitive U11 to U14 fixtures as originally planned throughout November, as it is highly likely most divisions can be virtually completed by the time some/all areas come out of Tier 3.
We will, however, continue with the initial decision to postpone the start of the U9 & U10 cup competitions until after Christmas. U9 & U10 teams will continue with the friendly fixtures that have been set.
For this Winter season – Teams outside of Tier 3 or those Tier 3 teams/parents who still have concerns or COVID-19 related issues will still be permitted to cancel games without penalty and have them rearranged provided appropriate notice is given. The cancellation matrix will, however, be followed for on the day cancellations.
On behalf of the board and the teams in the YEL I would like to personally thank the YEL office team, especially Kev Cooper, for the time committed over the last 36 hours grouping the Tier 2 and Tier 3 teams together and then rearranging/resetting new friendly fixtures. I'm not sure any other league could have done this in such a short space of time especially those with the number of teams we have.
Let's hope things can now move forward with minimal further disruption.
 Stay safe and keep following the Government and FA guidance.
Rob Harwood CEO
For and on behalf of the YEL Board                                                              
COVID-19 – Guidance from The FA – Updated 16th October 2020
Football For All
Founded as the Young Elizabethan league, and now affectionately known as the YEL, our mission is to create opportunities for boys and girls to enjoy the game at every level. From playing in organised, safe environments, to upholding the highest level of respect for referees, teammates and opposition alike, we strive to be the very best youth football league in the UK.
Whilst we are moving forward with a modern 21st Century image and an upgraded management system for running the league efficiently and professionally, our footballing ethos has not changed and is still underpinned by the simple message of
'Sportsmanship above all'
LATEST UPDATES
---
Brand new look but same familiar service – find out more
Powerful and poignant RESPECT piece My Child – The Referee
If you haven't seen it, watch it here
A NEW YEL IDENTITY
– INSPIRED BY YOUTH
---
As part of our continual drive to provide the most consistent, professional and relevant service to our members, we have undertaken an rebranding exercise that delivers a fresh look, feel and tone that is more representative of our most important asset… young players!
DIARY DATES
---
USEFUL INFORMATION
---
FA WHOLE GAME SYSTEM (WGS) PLAYER PHOTO REQUIREMENT
---
We need a good, clear, head and shoulders, portrait image, where the player's head is at least half the height of the picture. Please ensure your images match what is required to avoid rejection.
THINK!
RESPECT THE GAME!
---
Most parents get it; Most coaches get it; Most players get it. SOME DON'T and when they don't EVERYBODY SUFFERS.
If you don't get it WATCH THE VIDEO and put yourself in their position.
Read more about YELs approach to Safeguarding and Respect
"SAFETY, RESPECT AND FUN WILL ALWAYS BE AT THE HEART OF WHAT WE DO"
---
The YEL's executive team is led by Chief Executive, Robert Harwood, who has outstanding credentials and working knowledge in both sport and business. His passion for promoting fairness and respect at every level of development is well documented.