Managers and Coaches – Useful Information
TWO WAYS TO HELP YOU TO UNDERSTAND HOW WHOLE GAME SYSTEM WORKS
Log in to Whole Game System and click the red 'NEED HELP' tab on the right hand side of the screen
The example shows a typical squad list ID sheet which is downloaded from Whole Game System. EVERY team in the YEL should have their own ID sheet which MUST be shown to the opposition prior to the start of ANY YEL game for U7s – U14s.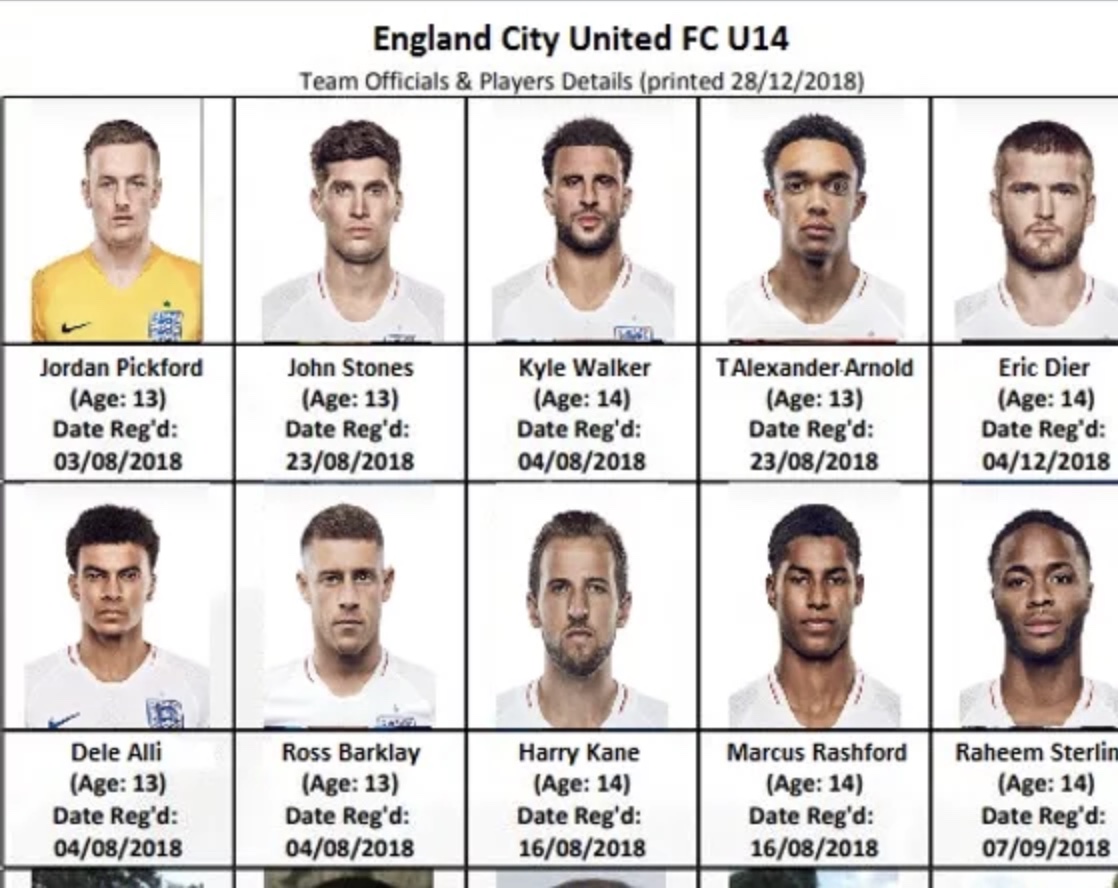 It covers many of the questions you are likely to ask and explains what, when and how you should do things.
DOWNLOAD PDF HERE
Visit fulltime-admin.thefa.com and click sign in, then enter your login details which have been supplied by the league – It is a 4 digit username and same 4 digits for password (unless you've changed it) – Once you have accepted the terms of use for the first time you will always land on the default page for your team's home 'league/division.' Make sure you are in the right division/league. Under where it says season, click the drop down box and select the season you are currently in.
There are grey buttons in the middle of the page – click on 'Results/stats' Your 'Team admin' result entry page will then appear. It will bring up your latest game. You should already have inputted your score via the text which was sent to you on the day of the game.
Underneath the score, click the dark blue button 'Statistics.' This should bring up the 'FA Marks' tab questions. You will need to enter the refs marks first.​
Overall decision making out of 40
Judgement of major decisions out of 30
Overall control out of 30
Under this section is the Respect section. Two simple questions on behaviour on and off the pitch.
Finally, there is a section on the pitch you played on.
Once completed, click the 'Player Statistics' tab. The minimum requirement here is that you enter all of the players who took part in the game – tick the players who started under the 'starters'; tick the players who started as subs but came on during the game under the 'bench'; click the players who were substitutes but didn't come on during the game under the 'Unused bench' – there should be none of these in youth football. Once this is completed, click the red 'process/next' button at the bottom of the page. This next page then allows you to input your goalscorers. Tick the player who has scored, then click the drop down box and select 'goal.' Click the red 'create' button at the bottom of the page and repeat this process until all of your goalscorers have been entered. once done click the red 'finished' button.
Match reports must be completed by Monday night or you will be fined!